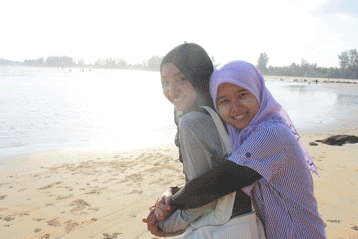 Today is a special day. On this day, I would like to wish my best friend ever in this whole wide world a Happy Birthday.


Hope Allah will bless you no matter where you are
Hope you will always be happy with you family, friends, loved one and me. Ngee~~
Hope you always in the pink of health
Hope you will success in your studies
Hope you gain what you after
You are my friend, my best friend. You always be there whenever I need you. You accept me for who I am. You support me when I'm down. You always be the ears when I need someone to talk to. You gave me light when I'm in the dark. You are not my friend anymore, but a family, a sister to me. Thank you for everything. I hope our friendship will last forever. Be happy always, sayang. May this day bring you joys for today and forever.